Omar
Amin
Profile
Over 20 years of success in architecting and selling professional services in a solution-led organisation, working as an enterprise architect and trusted advisor with a variety of clients across EMEA to understand their business challenges and solve them through technology based solutions.
A leader with a focus on building trust that has collaborated at the CxO level with a variety of enterprise verticals including Financial, Telco, Oil & Gas, Government and Manufacturing.
A central point of excellence, developing high performance teams and owning large programs of work. Mentoring team members and colleagues has become a true passion of mine.
Experience
Dell Technologies
Dubai, UAE
Enterprise Architect
2020 - Present
Leading large and complex transformation programs for Dell's enterprise customers across EMEA
Responsible for the technical strategy, governance and stakeholder communications for digital transformation initiatives as well as managing teams of solution architects
Requirements analysis and success criteria analysis across different customer business functions
Implementation of program governance to ensure success
Technical ownership of complex solutions encompassing Dell, customer and partner solutions
Management of organisational change - people, process & technology optimisation
Mentoring and development of Dell solution architects
Portfolio owner / thought leader for the Resiliency and the Hybrid Cloud domains
Cloud
Resiliency
Automation
Transformation
DevOps
BCDR
Agile
Sustainability
Governance
Dell EMC
Dubai, UAE
Datacenter Solution Lead
2016 - 2020
Working with sales and marketing teams to build a portfolio of consulting products to best meet customer demands
Developing and supporting a partner network to enhance Dell's delivery capability
Lead architect on large, complex projects tasked with ensuring the highest quality delivery for our strategic customers
Introduce customers to new product offerings evangelise the benefits of cloud and big data for their needs
Own customer solution proposals end-to-end for the most strategic customers. Taking concepts discussed with stakeholders, through a solution design phase and into a successful sales cycle
Work with the delivery teams to carry out project quality assurance reviews to ensure the highest standard of delivery is met
Trusted advisor to customer leadership ensuring their needs are being met by the project delivery teams
Leading the EMEA Datacenter community and providing a bridge to the global portfolio team to ensure that best practice is constantly being met across sales and delivery
Big Data
Pre-Sales
Cloud
BCDR
DC Consolidation / Migrations
EMC Consulting
Dubai, UAE
Advisory Solutions Principle
2011 - 2016
Promoted to manage a team of 8 solutions principles, covering Turkey, Middle East, Africa, Eastern Europe and Russia
Extensive people development to ensure my team was able to respond and adapt to a quickly changing portfolio of offerings
Managing local and international partners in the sales cycle to cover scope and pricing constraints
Generating 8-figure bookings
Collaboration with account teams, regional VP and directors to exceed bookings targets by more than 60% year on year to date
Fostering of collaborative relationships with our consulting teams in EMEA and the US for knowledge-sharing and service catalogue development
Sales
Smart Cities
SAP Replatforming
Cloud Product Design
EMC Consulting
London, UK
Program Manager
2008 - 2011
Prince2
Program Management
Microsoft Project / Visio
Root Cause Analysis
Accenture
London, UK
Senior Consultant
2005 - 2008
Data Gathering / Analysis
Datacenter Optimization
Microsoft Excel / Powerpoint
Solution Design
IBM
Hursley, UK
Software Engineer
2002 - 2005
Reliability, Accessability, Serviceability
Software Development
C / C++
Recent Projects
Dell Technologies
Global Team
Generative AI Services Specialist
May 2023 - Current
Development of strategy and approach to develop Generative AI use cases for enterprises using value stream mapping
Worked on the services required to deliver tuned models for enterprises from pre-trainined large language models
Build an end-to-end generative ai tranformation roadmap for enterprises
Swedish Bank
Stockholm/Remote
Enterprise Architect
Sept 2020 - March 2022
Owned the technical architecture for a complete refresh and migration to a new data infrastructure (block, file, backup).
Owned the technical architecture for the design and implementation of Infrastructure as Code (IaC) capability to automate operational tasks
Chaired the technical governance board
Responsible for diagnosing, reporting and creating mitigations for program risks and issues
Developed operational efficiences utilising the new IaC capabilities
Developed a program communications plan to support data gathering to all business units affected by the transformation
Education
MPhil Information Management Methodologies
University of Manchester
2001 - 2002
Masters degree where I developed a structured methodology to design information centric applications
BSc in Software Engineering
University of Manchester
1998 - 2001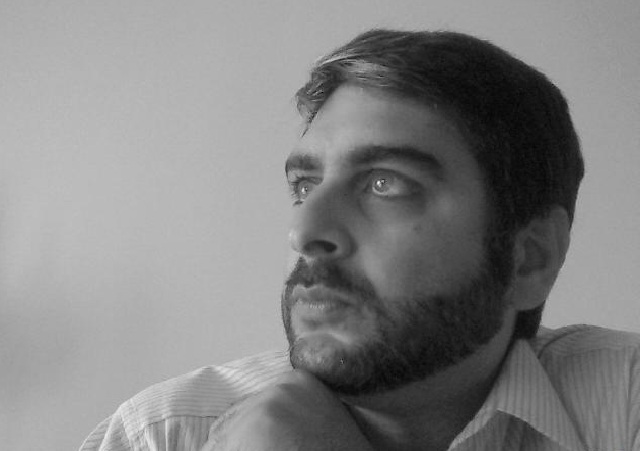 +971 554 965 176

me@omaramin.me

Dubai, UAE

UK Nationality
Skills
Frameworks



Togaf
Value Stream Mapping
ITIL V3

Generative AI



End-To-End Architecture Development
Inferencing Pipleline Process
Data Management (cleansing, tagging labelling)
Model Training Strategy
AI Operations Enablement

Datacenter



IT Transformation
Migrations/Consolidation
Cloud Architecture
Virtualisation
Containerisation
IaC/Devops

Resilience



Business Continuity & Disaster Recovery Strategy
Architecting for Resilience
DR Planning & Testing
Languages
English

Native

Arabic

Conversational

French

Basic
Interests
Boxing
Electronics
Drums
Skiing